About
For those who dream of experiencing the luxury skincare products without spending a fortune, SkinSolutions.MD is the answer.
SkinSolutions.MD has built a stellar reputation for offering various skincare products that are difficult to find in-stores.
Challenges
SkinSolutions.MD struggled with their SEO strategy as they couldn't utilize keywords related to their industry in all page content and titles as they were overloading them by repeating the same keyword too many times on every page.
Their conversion rate was lower than expected as Google kept moving their positions down.
This has been caused by Google's algorithm updates, which focuses on providing higher quality search results to users, making it harder for websites who have low-quality pages from being at the top of Google's search results.
Solutions
As a leading skincare brand, SkinSolutions.MD recognized the importance of optimizing each page and post with targeted keywords and phrases as well as adding conversion elements within their webpages.
They added conversion elements such as product links which encourage visitors to take action instantly rather than leaving the website forever.
Our team implemented the strategies:
On the brand's blog by adding conversion elements to popular posts.
On their main website by optimizing page content with targeted keywords and phrases
Results
As a result of their optimized pages, conversion rates went up by 203.21%. Their rankings have increased as well since they are no longer being pushed down Google's search results for not having relevant keyword focused content on every page of their website.
Not only that, they've gained various featured snippets from one of their most popular blog posts: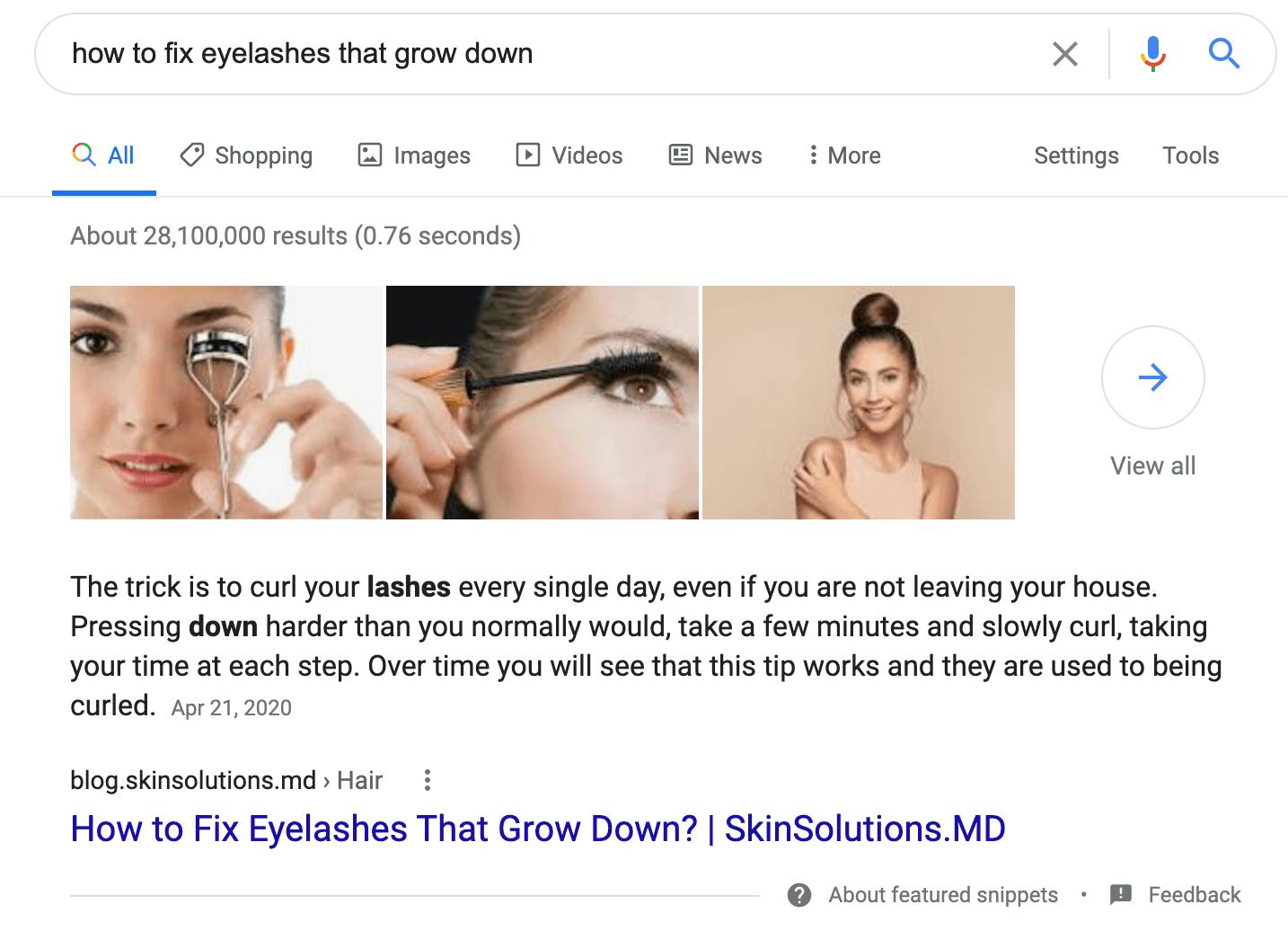 Visitors are now able to find SkinSolutions.MD from a variety of targeted keywords which means that they will be able to find them quicker than before.